Let's Talk about Mythic Raids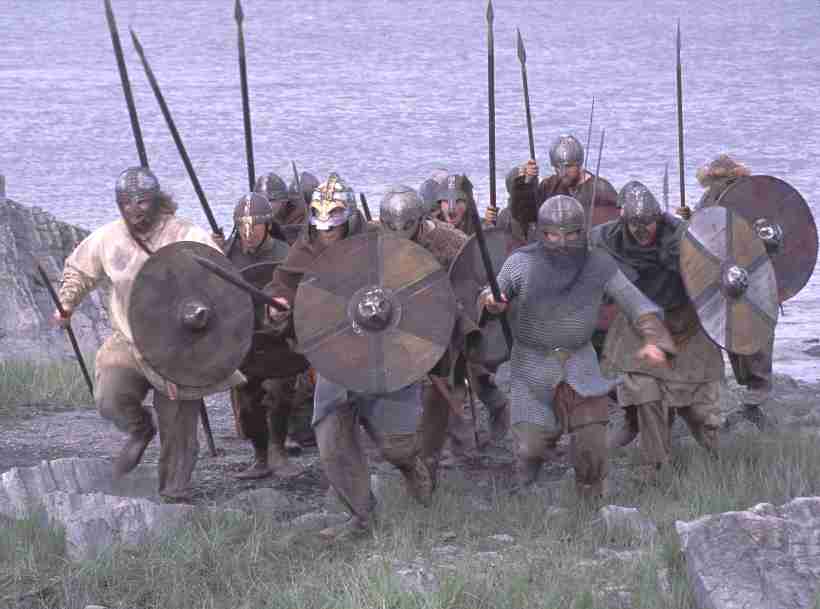 MYTHIC Sounds amazing, or I thought so when I just heard it! Makes me want to be in a Mythic raid, Fuck you heroics! You're for the weak!
well... let's get passed that and realize something, If the raiding tiers were implimented today, this is how they would look. Remember when I say "Flex" below, dont think of the 10-25 player nonsense, think of the difficulty.
LFR - > LFR
Flex - > Normal
Normal - > Heroic
Heroic - > Mythic
So it's a re-naming to start.... Mythic difficulty will be EXACTLY THE SAME as heroic currently.... So it's a cool name. Why am I complaining about a re-name? Well that's not all they did, Let's look below at my next list and when I say "Flex" this time, I refer to how many players can come (10-25)
LFR = Flex
Normal = Flex
Heroic = Flex
Mythic = 20 man
"But Elapsed! Are you saying a 25 man would have to sideline 5 people every week? and a 10 man would have to recruit 10 more raiders and lose out on their core group?"
Yes that's exactly what I'm fucking saying.
The way I see Mythic working to the fullest is this, Run a 22-25 man for normal/heroic (shouldn't take longer than normal progression now) and then sideline 2-5 people to run Mythic. Have them geared from running heroic and ready to fill in at any given time... even take over as a main. That leaves this to an Alt game imho. People will need to have 2 raids once the Mythic group starts working on them. So they can keep getting "heroic" gear and be ready to pop into Mythic right away.
FYI if you didn't catch on, I'm not looking at this from a let's all raid and have fun perspective, I'm looking at this from a progression raid style. And you can call it Elitist if you want, but it's how a great deal of us really raid. This is true of any of <Downfall>'s current raids, and certainly of the ones of the past.
So what does a guild like us do? Beats the fuck out of me.... but I'm not happy that I can't just keep close to my 10 man now heroic raid, and have a 25 man to have a "social" interaction with flex.
You can find DOZENS of posts on mmo-champ and the wow forums about this, you will see flaming on both sides. a majority of it seems to be the standard faire of forum trolls and assholes, and some is people arguing about difficult of logistics vs difficulty of content.
Some have said, if you don't want to raid on the same level as a Mythic raid, you don't deserve Mythic gear. But I want to raid on a Mythic level, but with 10 people, so why should I (and the GREAT MAJORITY OF WOW RAIDERS) be told "get 10 more, or fuck off in "heroic""
Well this comes to a change that we've been dealing with since the tail end of Wrath, Having only 1 damned lockout for raiding weekly. You can run 10 man normal or heroic, or 25 normal or heroic. Sure there's a little more nuance to it, but thats the general logic. They/we have compained about being forced to only do 1 raid a week with our mains and if we want to raid in another raid we have to play an alt. This is what lead to the death of 25 mans in Cata (along with the thin content/story) and the death of a lot of raids/guilds in general. Lack of choice!
This adds that "2nd" lockout again for Heroic raiders. They/we can run in the guilds 25man "Heroic" and still run our 20 man Mythic every week. Theyre trying to please (and I'm sorry but I'm well aware of my role here) the Minority of wow subscribers, while still letting the majority feel "Epic" for their progress.
My 2 cents, if you didn't gather, I'm not a fan of the current plans for it, but I appreciate what theyre trying to do for someone like me. I hope they can be a bit more...... for lack of a better word Flexible with the raiders required. Also I hope for more answers tomorrow at the Q&A. I will be adding/modifying/correcting anything here as I find out news tomorrow.
*Addition*
PMS 2.0 is happening, like I've posted below requirements are strict and a call back to TBC/Wrath rules for hardcore raiding

missing only 1 night out of a month (maybe 2 or 3 but thats pushing it)
picking a class and spec before launch and sticking with it through the whole expansion (this is hard due to balancing but remember with 20 people, you may be the only Balance Druid or Shadow priest, but you bring CDs and buffs to the raid that others might not. Also if you watch the Fatboss video I linked below (thanks Lumi for that) you can see how they may hopefully bring back class specific mechanics (think Razuvious from Naxx with the Mind Control adds). We wont be able to really switch peoples mains unless they are FULLY heroic gear and bring something to the raid that were sorely lacking.
Ready to accept possibly a loot counsil (other loot options are being fully discussed and this is not even close to 100% but it's an idea that's being thrown around to ensure that the raids gear is balanced properly) PMS raiders are all very cordial when it comes to loot and we generally pass gear to those who will get better upgrades out of it, if we can do that system for Mythic... by all fucking means we will
Understanding that you may be our 2-5 fill ins that we have set aside (another system that is being discussed by officers involved)
Being raid ready in 2-3 weeks (possibly running "normal" fully and having raid gear from it) after launch. I mean full epics, fully enchanted/gemmed, and full boss understanding for whatever comes our way (I will be putting together a normal run as soon as I can get fully geared in heroic dungeon shit and crafted if there is enough people geared)
Sign-ups will start in Jan, I appreciate all of the "I'll Join!" posts that were getting and the concerns with the time and day, As I've posted, we have people in our raid who we wont abandon for this. These raiders are, in my mind, crucial to this raid's success. In short our time and days will be as follows
Mon/Tue/Wed and either 9-12 or 9:30-12:30 server (with the understanding that we may have to switch that half hour mid tier or mid xpac)
Right now from my general list, I'm looking for a monk or druid healer, and Various DPS. As I've said previously we are going to be very Elitist about our guidelines for picking raiders, please try not to take offense if we don't pick you. It's just how these types of raid form.